Mr. Prakash: Not just an IB Chemistry tutor, but a teacher, mentor, and coach, whose expertise lies in unlocking the boundless potential within every student.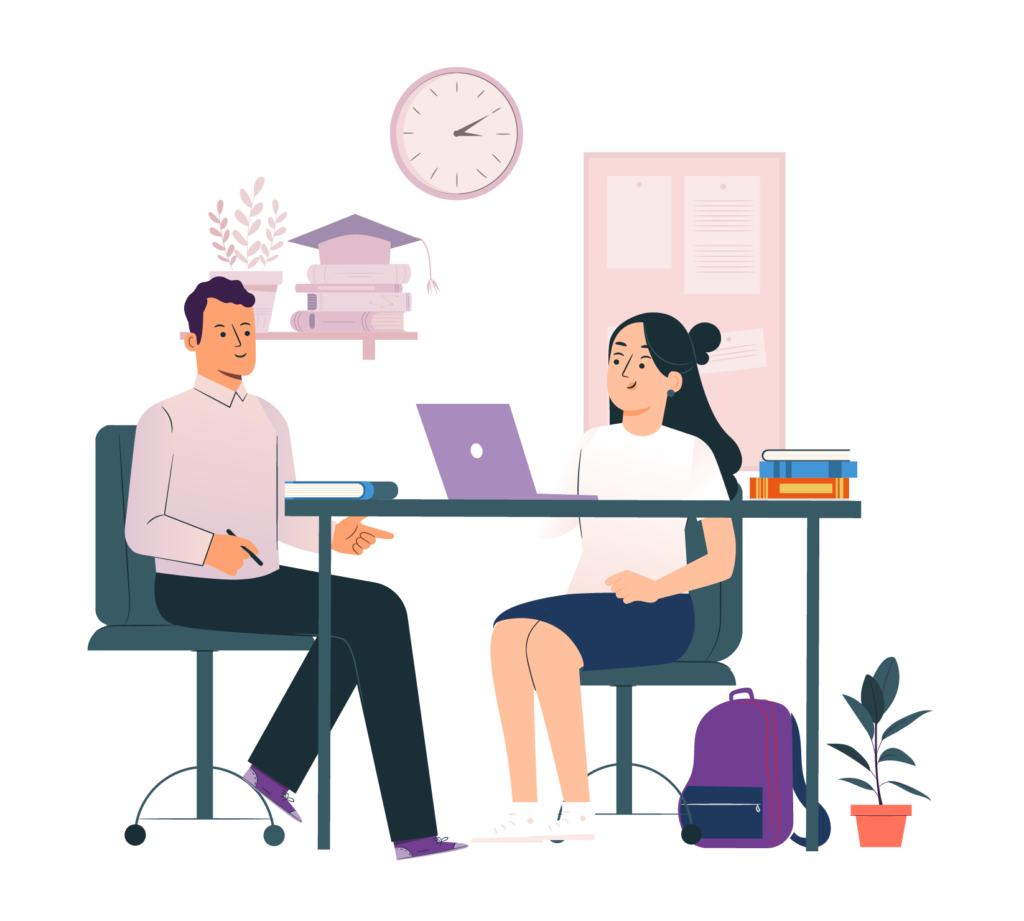 Parents Share Their Experiences with Mr. Prakash
My son needed help for his HL Chemistry during his Year 5 and we were introduced to Mr Prakash. I can see his improvement from Year 5 onwards and he was able to build on this and consistently performed well throughout his Year 6. He managed to comfortably score a 7 for his HL Chemistry in the IB exam. Mr Prakash is patient and knows how to bring out the best in his students. We are glad to have him as our tutor. Highly recommended!
Prakash is an excellent IB HL Chemistry tutor who provides students with valuable resources and ample practice exams to prepare them for their finals. With effective teaching strategies ,he is able to break down difficult concepts and provide students with the support they need to succeed. The classes were small, 4-5 max, enabling personalised attention. My daughter joined his class in May 2021 till November 2022 and achieved a 7 in HL Chemistry under his tutelage. She refers him as the 'Chemistry God' due to his knowledge on the subject, the resources he has and knowing the nuances of the IB Chemistry syllabus. Additionally, Prakash was happy to give updates and feedback when I contacted him. Note:To attain a 7, the student themselves must also put in the consistent effort to do the work. I would highly recommend Prakash to all IB Chemistry students.
Chanced upon Chemyst only in my son's final year of IB. Though impressed with the testimonies on their website, I was skeptical until I spoke with Prakash, and was impressed with his apparent patience and dedication. Noteworthy is how he was particularly astute in picking up details that made all the difference, taking effort to understand a student's struggle, a rare but much treasured trait for a tutor. I really appreciated the fact that he patiently advised us on strategies to seal the gaps, which was needful, relevant and beneficial, this greatly helped us make prudent decision as I knew my son's interests came first, the rest is history. Throughout the year, Prakash remained genuine and reliable. He rendered so much assistance and advice especially during emergency crunch time when my son fell very ill just before IB, which I'm so very grateful to Prakash for his help. His sincerity and empathy is definitely highly commendable, and a blessing to many of his students. My son scored a perfect score for his HL Chemistry, and I can truly say Chemyst is where students' interests takes precedence, and their potentials must not be underestimated!
My son Kai took up Prakash's chemistry tuition classes only about a year before his IB exams and he has achieved not only vast improvement in the understanding of the subject and a score 7 which he had least expected cos Chemistry has always been his weakest subject. Prakash not only teaches, but prepares his students for a rocky road ahead. He also took extra time out of their tuition time, to learn more about his students and why they failed. He has greatly strengthened my son's confidence by teaching in depth the mechanisms to tackle the questions successfully. His love for photography and his other passions in life has reaffirmed that life is more than just grades alone. Thank you Prakash. I think you really have made a profound impact on Kai and i hope he will continue to be resilient when he hits the next roadblock in life and not give up, just like how you didn't give him up, right to the end.
I would highly recommend anyone who needs IB Chem tuition to Prakash at IB Chemistry Tuition. He is very dedicated and committed to helping his students achieve the best score. He is very familiar with the IB syllabus and helped my daughter improve from a 3 to 7. Prakash has useful notes and practice papers to help his students in IB Chemistry and he has many students from ACSI and SJI.
Will highly recommend Mr. Prakash as a Chemistry tutor. He is one of the best IB Chemistry tutors in Singapore and really has a well of resources. His personal attention to my daughter, knowing her strengths and weaknesses in the subject, helping her to love the subject, and boosting her confidence has definitely helped her to score a 7 in her Nov 22 IB Exams. Based on the experience of my eldest daughter and my trust in his expertise, I am now sending my younger daughter who is just starting IB to Prakash at Chemyst.
Prakash is a dedicated and excellent tutor. My son was struggling with his IB Chemistry and sending him for tuition here is a decision I have not regretted. Lessons were kept to small groups of students within same school as far as possible so that lessons at tuition are aligned with what is taught in school. Through interactive lessons, the subject is well understood by my son and he provided condensed notes for more effective revision. He consistently aimed for full understaning of the subject rather than students memorising content. He gave extra guidance online nearing exams. With his guidance, my son scored a perfect 7 for HL Chem for IB. Thank you Prakash for keeping me updated on my son's progress not just in Chem but his overall wellbeing. Thank you for being an exceptional tutor.
Normally don't award 5 stars, making an exception for Mr Prakash, my daughter's IB Chem tutor. She only started Chem tuition after Yr 5 Promo exams. Mr Prakash is patient, clear and has sound knowledge of the subject. He was able to engage and challenge my daughter who usually finds it hard to stay focused, and had difficulties with HL Chem concepts. In fact, Chemistry became her favourite IB subject. In Yr 6 when she was facing difficulties managing workload, Mr Prakash would regularly check in with me if my daughter did not respond / prepare for the Chem sessions. He generously provided extra practice and coaching sessions when she really needed it, without additional charges. It is not often one sees such dedication in a private tutor. My daughter's efforts paid off in the end with a score of 7 in Chem. Grateful to Mr Prakash for supporting and looking out for my daughter. Highly recommended!
Prakash has a very good reputation among IB students taking chemistry as a subject. He came highly recommended by my daughter's seniors and schoolmates when she was looking for a chemistry tutor. He's known to have helped students who had scored 4 in school to achieve 7 in IB exam. Prakash assessed and placed my daughter in a small group of no more than 3, students from the same school. He also wanted to know if she planned to focus her extended essay on chemistry as he would need to work with her early on that. He got to learn that my daughter aspired to be a vet hence doing well in the subject was important for her to get into a vet school. All these happened in our first meeting with Prakash. He was confident and meek throughout. I was convinced that this tutor knew what he was doing. Throughout my daughter kept Prakash updated on her test and exam performance so that he could help her bridge the gap. Prakash prepared quality notes for his tutees and created practice papers and mock exam papers. My daughter receives a 7 for her Nov 2022 IB HL chemistry exam and is accepted by a couple of reputable vet schools. Prakash was never on time on his fee billing. That's because he put high priority on his tutees especially near IA and EE submissions when he spent much of his personal time to review the drafts and give feedback and coaching. His is clearly not a money focus centre, plus his fee was reasonable. This is a small scale tuition centre with a very dedicated and committed tutor. My daughter enjoyed Prakash's lessons a lot and talked about them at home. Prakash distilled difficult and complicated concepts. He connected with his tutees well and showed interest in them. He encouraged and inspired them. He provided drinks and lots of snacks that tutees helped themselves to. Prakash shared his photography passion with his tutees after lessons and took photography vacation during the long school break. To me, this is very important for a couple of reasons — It's a good role modelling for my daughter of a balanced lifestyle. Also, a good tutor is burdened with tutees' performance. Taking time off to focus on his passion ensures his overall well being which in turn will help him be an effective tutor. I highly recommend Prakash if you are looking for an IB chemistry tutor.
Over the years with Mr. Prakash: A Journey of Passion, Dedication, and Transformative Teaching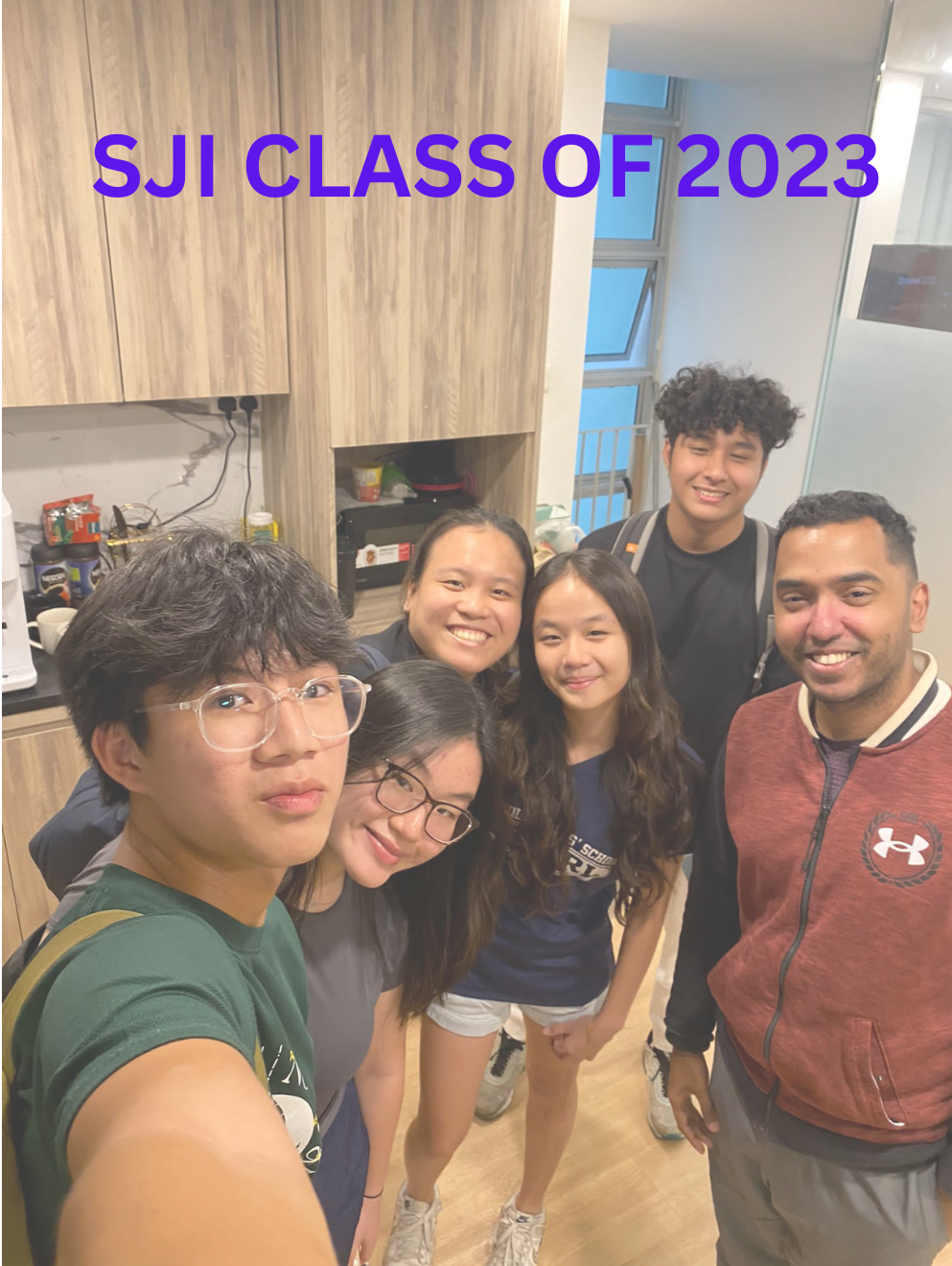 ---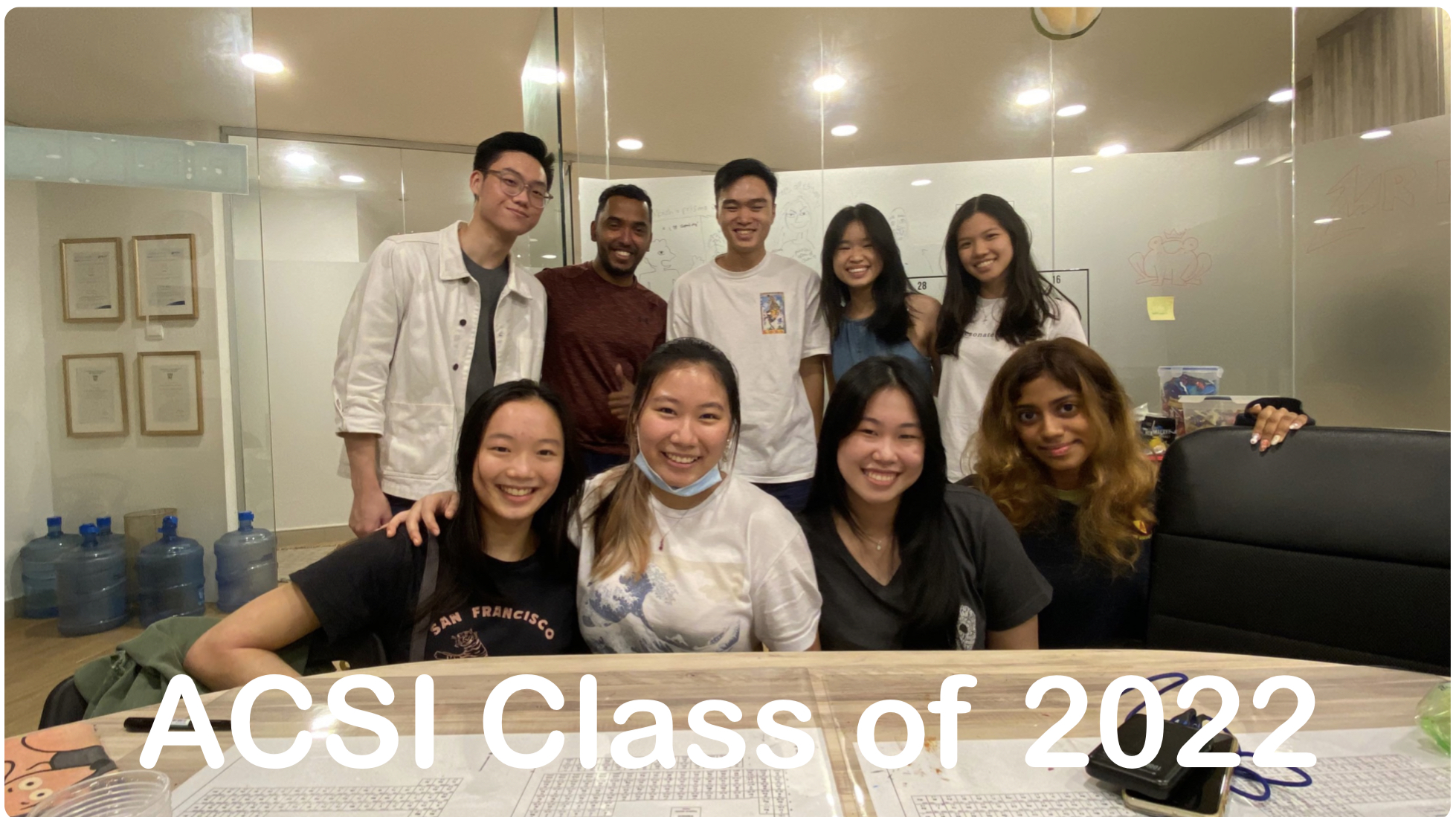 ---
---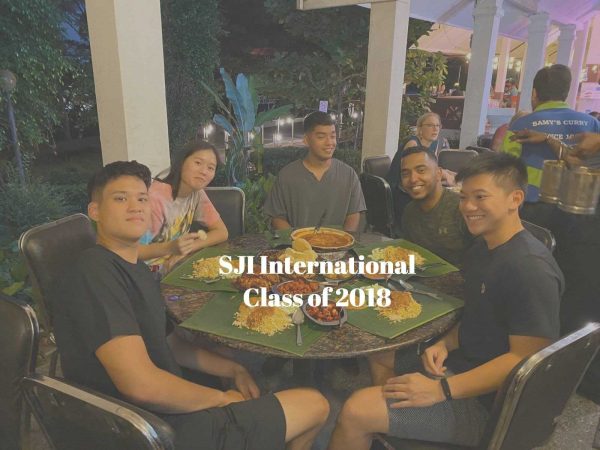 ---
Mr Prakash: The Guiding Hand Behind Chemyst Tuition Centre.
Since 2009, Prakash has been more than just a tutor; he's been a guiding beacon, simplifying the intricacies of Chemistry with an infectious zeal. His repertoire spans an array of learners – from prodigies aiming for perfection to those yearning to solidify their foundational understanding.
Though the academic allure of pursuing a PhD in Chemistry at NUS beckoned, Prakash's heart remained resolute, drawn to the world of teaching. This passion birthed Chemyst Tuition Centre, an intimate learning space designed for focused, small-group sessions.
In the high-intensity landscape of Singapore's pre-university academia, Prakash staunchly advocates for unwavering consistency. Every class he curates weaves this ethos into its fabric, with meticulously crafted weekly assignments that are as analytical as they are time-bound. But it doesn't stop at lessons; Prakash extends his guidance beyond the classroom, hosting real-time query resolution sessions on WhatsApp. Under his tutelage, students are liberated from resource hunting and can dive deep into conceptual mastery.
Mr Prakash teaching pedagogy:
Tailored, hands-on, and immersive. Each session is intricately personalized, ensuring every student experiences content in a structured, digestible format. This close-knit setting allows Prakash to pinpoint and rectify individual challenges. Regular progress updates help sculpt an optimal home learning environment.Prakash's vision is transformative – to ignite a self-driven, inquiry-based approach towards Chemistry. With a belief that every query is a stepping stone to knowledge, his open-door policy on WhatsApp fosters active, critical thinking – the very lifeblood of Chemistry.
Come, be part of this revolutionary experience, where questions are not just welcomed; they're celebrated.
Beyond the Books: A Tutor Who Walks the Extra Mile for Every Student's Success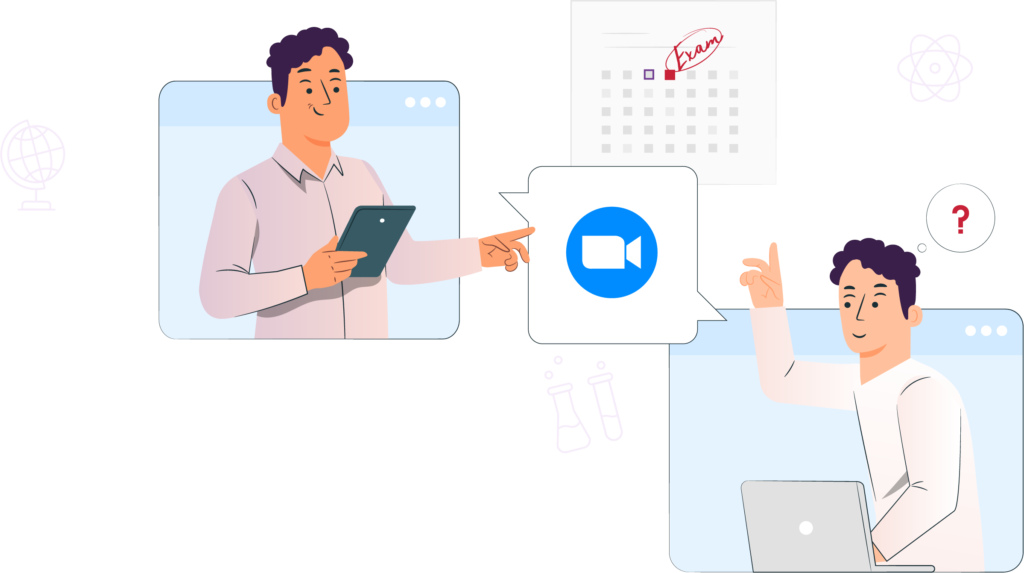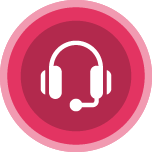 Live Helpline via Whatsapp & Zoom
With our live WhatsApp/Zoom sessions beyond classroom hours, dive into a dynamic learning experience where curiosity is celebrated and every inquiry becomes an opportunity for deeper understanding. Embrace active learning, where your doubts are not just addressed but are transformed into stepping stones of mastery.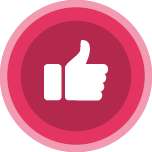 Simplified Lessons
At Chemyst, excellence isn't just an outcome, it's a guarantee. With our unparalleled teaching methodologies, a staggering 90% of our students consistently attain their sought-after grades of 6 or 7. Dive into a realm where your aspirations aren't just met – they're surpassed.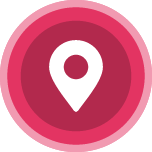 Convenient Locations
Strategically positioned in two branches. Central location (nearest MRT: Fort Canning) and 
Holland (nearest MRT: Holland Village). 
Holland Branch will open from Dec 2023.
Mastering Molecules: A Qualified Tutor to the World of Chemistry
Bachelor of Science (2nd Uppers) in Chemistry - Class of 2015
IBO Certification - Chemistry